About C & L Machining
C & L Machining history and philosophy
C & L Machining Company, Inc. has been supplying OEM, Furnace, Water Treatment, Coal Facilities, Mining, Steel Mills and Refineries and many other industries since 1968. Today we are still going strong and look forward to the next 45 years.
Advancing with the changes in global competitiveness has always been our goal. Our business is to supply our customers with quality, at a competitive price, helping them to be a leader in their market.
We welcome your challenge to manufacture your precision machined parts to help you stay in front of the game.
Our goal is to maintain a long lasting relationship with our customers based on exceptional quality and service solutions that meet our customers' needs. We work hard to accommodate, innovate and provide valuable solutions for your project requirements.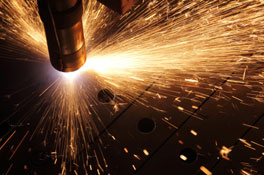 Our philosophy is based on the understanding that we succeed when our customers succeed. We take the time to understand your goals and work with you until those goals are met... Our dedication to delivering quality services on time, and most importantly on budget, is the primary reason customers continue to work with us on project after project.